Vintage Print
Bestseller! Square prints with a customisable retro border. For your inner 70s flowerchild. ✌️Glossy or matte paper.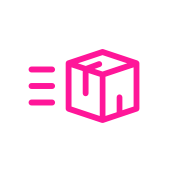 Express and international delivery available
All about Vintage Print
A true LALALAB. classic, the Vintage Print was one of our first-ever formats, and it remains wildly popular to this day. With its distinctly retro charm, great border options, and endless DIY-ability, it's easy to see why. Printed on Fujifilm Crystal Archive Supreme paper, these 10x12cm Vintage Prints can be customised with a matte or gloss finish and are available in 8 colours. You can even add captions to them to help offer context (or show off your clever wit). You'll also find them in our print boxes: Lala Box (32 to 45 prints) or Biggie Box (70 to 120 prints).
Premium Paper 200gsm
Format 10x12cm
From 8 colours & patterns
Enhance your photos