Mini Vintage Print
A fun-sized version of our Vintage Prints, with all the same border customisation options for maximum kawaii. ✌️Glossy or matte paper.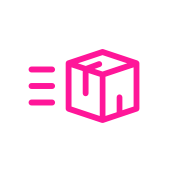 Express and international delivery available
All about Mini Vintage Print
A teeny-tiny, retro-inspired print format that's perfect for anyone looking to have a bit of fun with their photos. Slip them into your wallet or use them to fill a travel journal, string them onto some fairy lights or grab your hot glue gun and get DIY-ing! These prints are nothing if not versatile—and they're great for showing lower-resolution photos in their best light. Printed on Fujifilm Crystal Archive Supreme paper, our 6x9cm Mini Vintage prints can be customised with a matte or gloss finish and are available in 8 colours. You can even add captions to them to help offer context (or show off your clever wit). You'll also find them in our Mini Box (25 to 75 prints)!
Premium Paper 200gsm
Format 6x9cm
From 8 colours & patterns
Enhance your photos