Mini Box
Zested onto dessert, spritzed over a drink... A little bit of lemon makes everything better. Case in point: this citrus-covered Mini Box, a petite, pocket-sized print box made just for Mini Vintage prints.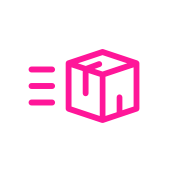 Express and international delivery available
All about Mini Box
For its size, the Mini Box sure packs a lot of punch—not to mention prints. 25 to 75 Mini-Vintage prints, to be precise! With a design that changes every few months, it's perfect for collecting and makes for a charming add-on to any gift. LALALAB. Mini Vintage Prints are printed on Fujifilm Crystal Archive Supreme paper, and available in gloss or matte finish, plus multiple colours and border designs. You can edit and enhance your photos directly in-app, and even write custom captions (because that wit of yours deserves to shine).
25 to 75 photos
Premium Paper 200gsm
Mini vintage 6x9cm
Limited edition