Landscape Photobook
A wide-format, hardcover album ideal for showcasing stories in a more cohesive way. Make it yours with custom captions, colours and emojis!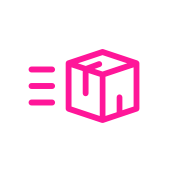 Express and international delivery available
All about Landscape Photobook
Ah, the photo album. An eternal crowd-pleaser thanks to that flip-to-browse book format that never goes out of style. Ours are made the modern way—which is to say, no cutting or pasting necessary! Simply upload your photos via the app, arrange them as desired—and boom! You've got a new family heirloom (or stylish coffee table book). This 28x21cm Landscape Photobook features 26 to 80 pages of photos and a hardcover binding, plus simple, elegant page layouts that let your images speak for themselves. Our in-app editing tools let you customise it each step of the way, from selecting how many photos you'd like on the cover to adding clever captions to each page.
24 to 100pages
Glossy Hardcover
Formato28x21cm
Premium Paper 200gsm