Square Magnets
Impossible to resist (get it, get it?) Borderless, square-format magnets in a pack of 10. Did we mention these come in a cute, reusable cotton pouch?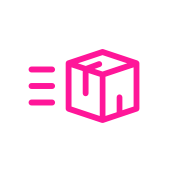 Express and international delivery available
All about Square Magnets
Move over, magnetic poetry. Photo magnets are here to claim their rightful place on the fridge. Available in packs of 10, these customisable magnets are a LALALAB. bestseller - not to mention a guaranteed granny-pleaser. Bonus? They come in a cute little cotton pouch that's perfect for gifting (or repurposing as a holder for your bits and bobs).
Format 5.7x5.7 cm
Enhance your photos
UV ink printing
Glossy lamination