Classic Box
With a box this bewitching, who needs wrapping paper? Our beloved Classic Box, sprinkled with stardust for a bit of holiday sparkle. ✨Fill it with 150 of our Regular 10x13 or Original 10x15 prints.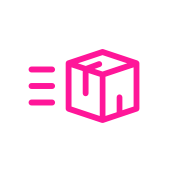 Express and international delivery available
All about Classic Box
The photo formats that defined our glory days are back with their very own box. The Classic Box fits either our Regular 10x13cm or Original 10x15cm prints. Your call! With space for up to 150 photos, the Classic Box is a modern (not to mention compact) answer to the traditional family album: a treasure trove of meaningful memories that you'll want to hold on to for life. Printed on Fujifilm Crystal Archive Supreme paper, our Original and Regular Prints are available in a gloss or matte finish. Choose from full-bleed edges or add an optional white border to give cherished memories an even more timeless touch.
50 to 150 photos
Premium Paper 200gsm
10x13cm or 10x15cm
Limited edition