Canvas Square XL
All the moments that make you smile in one glorious display. Ready to hang upon arrival!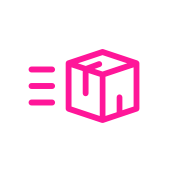 Express and international delivery available
All about Canvas Square XL
Bring the moments you love together in one place with our 50x50cm XL Canvas, a lightweight wall hanging featuring 25 of your all-time favourite photos. With their finely-textured surface, photos printed on canvas always appear elegant (no matter how silly the face you may be making in them). They're lightweight, too - making them that much easier to hang. From charting the evolution of your baby's first year to telling the story of a big event in a single glance, the XL Canvas is the ideal way to showcase all the things that make you smile.
Format 50x50cm
fastener system included
Enhance your photos
Canvas printing