Square Alu-Dibond
The same, ultra-luminous finish of our Landscape Metallic print, except... well, this one's square.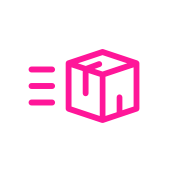 Express and international delivery available
All about Square Alu-Dibond
Give your photos a fine art, gallery-style feel with our Square Alu-Dibond Metallic Print. But, why go full metal you ask? Metallic finishes make photos look next-level fab, reflecting just the right amount of light (and in all the right places). Naturally, they're more water resistant than paper - which make these a great option for those looking to display their photos outdoors or in humid areas like the bathroom. This 30x30cm print is 3mm thick and arrives ready to hang on the wall. Convenient and classy, what do you know.
Format 30x30cm
fastener system included
Enhance your photos
Alu-Dibond