Square XL Calendar 2022
Our classic calendar... available in XL! Showcase your photos and take advantage of a bigger size to write down all your meetings, birthdays, family get togethers... This wall calendar will keep you company all year round!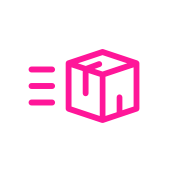 Express and international delivery available
All about Square XL Calendar 2022
There's a particular pleasure to be had from a calendar you can scribble, circle, and draw on. Not to mention the satisfaction you get from flipping the page and starting fresh each month. Even more satisfying? Being reminded of the people, places, and things you love each time you do. Our 30x30cm XL Square Calendar is a personalised 12-month calendar (January-December) featuring 12 images of your choice, and printed on thick, sturdy cardstock. Psst—our calendars are also available in landscape format!
Binding: black spiral
Format 30x30cm
1 photo per month
Enhance your photos