Desk Calendar 2022
Bring warmth to your workspace. Introducing a more compact 12-month calendar that stands up on its own: perfect for popping onto a desk (classic), kitchen counter (clever), or even bookshelf (creative).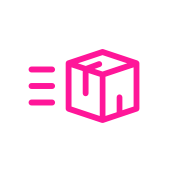 Express and international delivery available
All about Desk Calendar 2022
There's a particular pleasure to be had from a calendar you can scribble, circle, and draw on. Not to mention the satisfaction you get from flipping the page and starting fresh each month. 🤩 Even more satisfying? Being reminded of the people, places, and things you love each time you do. Our Desk Calendar is a personalised 12-month calendar (January-December) made to stand on its own two feet (oh, you know what we mean). It features 12 photos of your choice plus an additional cover image. Pop it on a desk, a counter, a bookshelf... any flat surface will do!
12 photos + 4 cover photos
250gsm cardstock
January to December
Format 15x17cm